Choosing a Marker for Speedball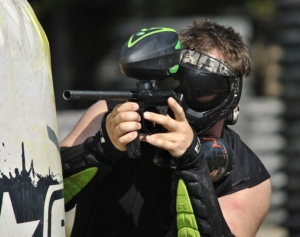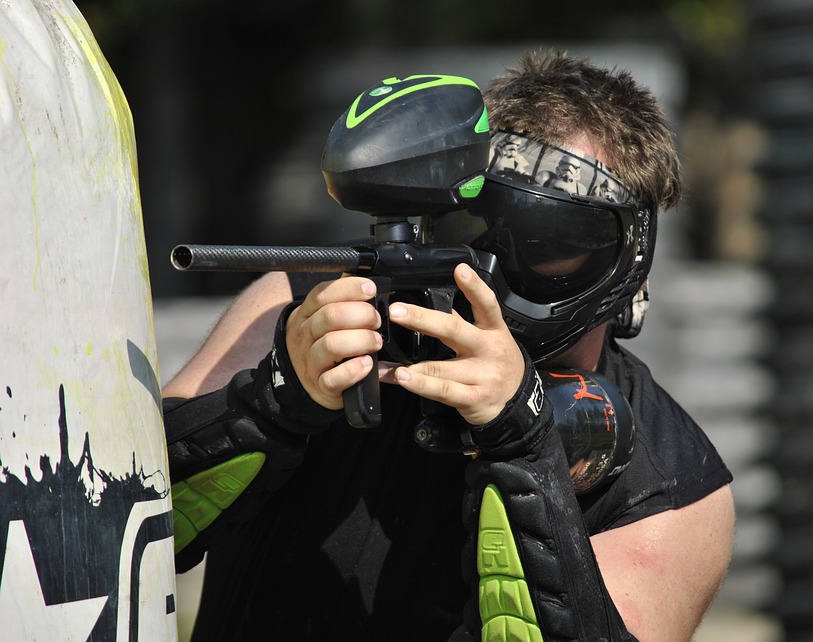 Woodsball and Speedball are different in many ways. The fields are different, the bunkers are different, and each game requires a different strategy. With this in mind, different games call for different equipment. You should know how to choose the right gun for the game you are playing. Speedball has many defining characteristics and you will want a gun that can perform the tasks you need it to.
At AC Paintball in southern New Jersey, we have two main guns for rent, the Tippmann Custom 98 Marker, and Valken V-Tac SW-1. In this guide, you will find tips for choosing the right marker for your next speedball game. If you would like to book a game at AC Paintball, you can do so here: acpaintball.com/schedule-paintball-game/.
Rapid Fire Speed
The most important aspect that should concern you with a Speedball gun is speed. While Woodsball allows you to spread out in a large field, Speedball fields are typically smaller. This means you will be closer to your enemy the whole time. If they start firing at you, you will need to be able to defend yourself. This is why firing speed is so important. When it is you against multiple enemies you will want your fun to be able to fire rapidly so you can hit more people.
When choosing a marker, look at how many balls it can fire per second (bps). The higher the number the faster it will be able to shoot. Be aware that higher firing speed may cause call for sacrifice in other features as well the price. When renting your marker from AC Paintball, you should choose the Valken V-Tac SW-1. The Tippman model has more of a recoil. This means you will have to readjust your aim more often.
Reliability
When you push your speedball marker to the limit with rapid fire speed, you are more likely to experience other problems. This makes the gun a bit less reliable. While you do want a high fire speed, you don't want to sacrifice reliability. You don't want your marker to stop working in the middle of an AC Paintball game. You won't be able to take out enemies or defend yourself. If your marker does malfunction during a game, communicate with your team so they can try to help defend you.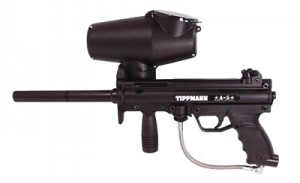 If you are looking for a reliable marker, Tippman markers are known for their durability. However, AC Paintball cleans and inspects all their markers regularly to make sure each gun will work properly for our customers.
Accuracy
Accuracy is important in every paintball game. While accuracy may be a higher priority in Woodsball as you long distances, you will not want to forget this aspect when choosing a Speedball gun. If your gun's accuracy is not good, you will have trouble hitting your targets. Some aspects that improve your accuracy is barrel length, barrel width, and cleanliness. You will need to be careful, though, as many of aspects will affect your firing speed.
Size and Weight
You will also want to take size and weight into consideration. A gun that is small and compact can be helpful as it will be easier to carry and maneuver. However, you can get away with a heavier and larger gun in Speedball more than you can in Woodsball. Think about what position you plan on playing. If you plan on running a lot, you will want to choose a lightweight gun. If you stay stationary more often, you may be able to handle a larger gun that focuses more on other aspects.
Both AC Paintball rentals are similar and size and weight, but the Valken V-Tac SW-1 is a little bit lighter than the Tippman 98 model.
Aesthetics
While aesthetics won't affect your game as much, it is worth a mention. When buying a gun, you may notice that speedball guns are typically more flashy and colorful. Black or camouflage guns help Woodsball players hide. Yet, Speedball the bunkers are man-made. This allows you to choose flashy guns with cool designs. If you want to stand out when playing at AC Paintball, choose a marker that will get you noticed.
Both of our rental models are black, but the Tippman 98 has a unique design that is different from the average marker. It is sleek and sporty looking while the Valken V-Tac SW-1 is bulkier and square.