How Paintball Can Help You Improve At Other Sports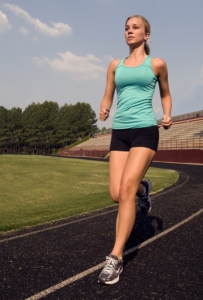 When you play a sport for a school or club, you may only focus on developing skills that are important to that sport. This is a smart strategy when starting out because you can prioritize practicing the skills you need the most. However, if you have been playing for many years, you may find more improvement by practicing other sports.
Although every sport calls for a basic level of athleticism, every sport works differently. You use different muscles and develop some slightly different set of skills. For example, soccer focuses on your feet, while handball focuses more on your arms.
Even though sports focus on different aspects, trying a different sport can improve your ability to play your own sport. Paintball has many different skill improvement areas to offer. When practicing paintball at AC Paintball, you can help develop a variety of skills found below.
Running and Moving
Many sports like outdoor volleyball, hockey, and running require the ability to navigate tricky terrain. If you want to improve your ability to move fast while watching where you step, playing Woodsball is great practice. AC Paintball has three main Woodsball fields to offer: the Black Ops Pentagon Woods Field, the Blue Thunder Woods Fields, and the Red Dawn Woods Field. You never know where there will be fallen branch or a rock that you may step on. You have to watch where you step but still move fast and quietly.
Paintball also allows you to practice skills like diving, sliding and rolling. If your opponent is shooting at you, you may need to utilize these tricks to get out of the way. Learning these skills can be useful for athletes playing sports like baseball and football.
Conditioning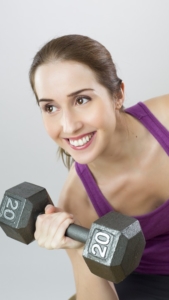 Almost every sport calls for a certain level of conditioning. Whether your game lasts a long time or you have to play many games, being able to endure is important. Paintball is a great sport to play if you want to build endurance. All AC Paintball's fields are outside and exposed to New Jersey weather, so you will be exposed to the elements and weather. When you are exposed to harsher conditions than normal, playing in normal conditions becomes easier.
Paintball also works all your muscles. Carrying a gun builds up the muscles in your arms. Running, jumping, and bending in various ways builds your leg and core muscles. By strengthening new muscles you may find increased ability with your skills. You can enhance your skills as an athlete and perform better.
Aim
Good aim is needed in sports like basketball, soccer, and hockey. You need to be able to aim for the basket or goal, usually while moving. With paintball, aiming is one of the most important skills you need, if not the most important. If you can't aim well, you can't eliminate your opponents and will likely be taken out yourself when they retaliate. There are many times when you have to aim while running. You have to constantly be judging your target's speed and adjust the angle of your marker accordingly. At AC Paintball you can improve your aiming skills while having some fun.
Decision Making
Every athlete needs good decision-making skills. You need to know when to move, where to move, when to pass, and who to pass to. The list of decisions goes on. In paintball, decision-making is a critical skill. A bad decision can result in the elimination of you or a teammate. With this in mind, there is more pressure to make that right decision than in other sports. Playing paintball can help you learn to make good decisions under pressure. This is an important skill to have when your team is down with only a few minutes left.
Team Communication
When you play a team sport, communication is crucial. If your teammates don't know your plans and you don't know theirs, you can end up making preventable mistakes. You could collide or miss a pass. In paintball communication skills can be the difference between winning and losing. If you don't tell your team where you are, what your plans are or that you need backup, you will likely run into trouble.
Paintball forces players to count on one another. Scheduling a few games at AC Paintball is a great way to teach your team to communicate and bring them together. To book a game, follow this link: https://acpaintball.com/schedule-paintball-game/.