Small Group Paintball vs. Large Group Paintball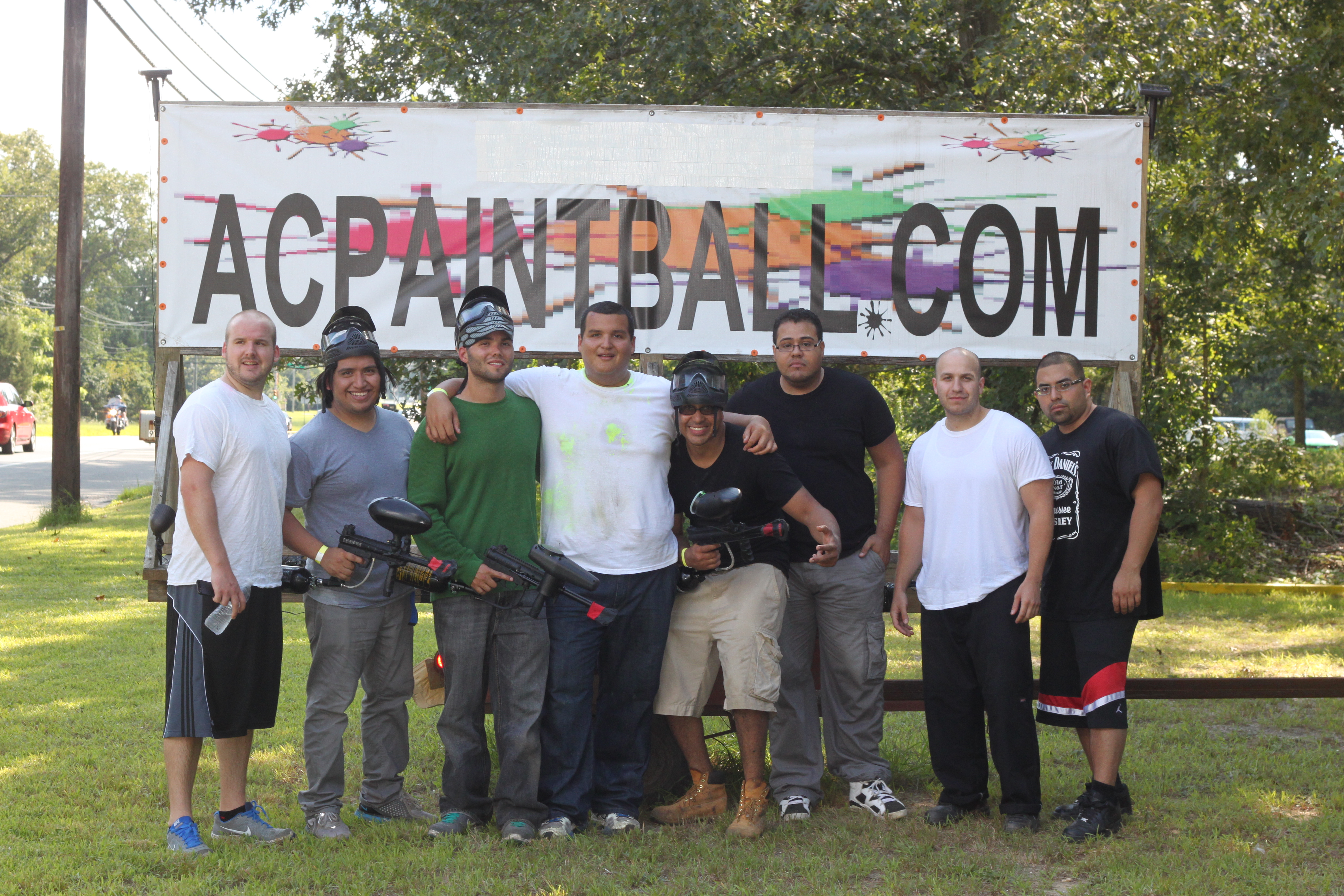 Paintball is a very adaptable game. As long as you aren't playing an official tournament, you can pretty much change the rules, game, and winning conditions however you want. You can also adapt the game based on the number of players you have.
An AC Paintball game can change a lot based on the number of players. Therefore, you will want to choose how many people you choose to invite carefully. Here are some comparisons to help you decide if you rather play with a small group or a large group.
Organization
Every trip to AC Paintball in southern New Jersey takes some level of planning. You need to figure out what days everyone is free, figure out how everyone is getting there, and make sure everyone knows how to prepare for the trip. The more people you have in your group, the more difficult this task will become.
If you are good at organizing trips and enjoy it, you can easily consider hosting a large group trip to AC Paintball. If organizing is not your forte, however, you may want to find someone who is willing to help you or just stick to small group games.
Evening Out the Teams
Another part of planning is making sure the teams are even. It is a good idea to figure out the skill level of each member of your party and divide up the players so each team is evenly matched. This will help make your AC Paintball game more fun for everyone.
There are positives and negatives for both group sizes in this aspect. A group of four can be difficult to make even if one player has a lot of experience and the other three don't. However, if two people are experienced, it is simple to put one experienced member on each team. On the other hand, a large group can be difficult to divide evenly because it is hard to judge every single player's skill level beforehand.  However, you have a better chance of randomly placing skilled players on both teams.
Game  Length and Speed
The number of players can also affect the speed of the game. The more people that have to be eliminated, the longer your game will take. Keep in mind that longer games can be fun for those still playing, but can get boring for those who have been eliminated early in the game. Also, long games can be more fun, but also more tiring. Be sure to choose the right AC Paintball field and game type to keep your games at an appropriate length.
Strategizing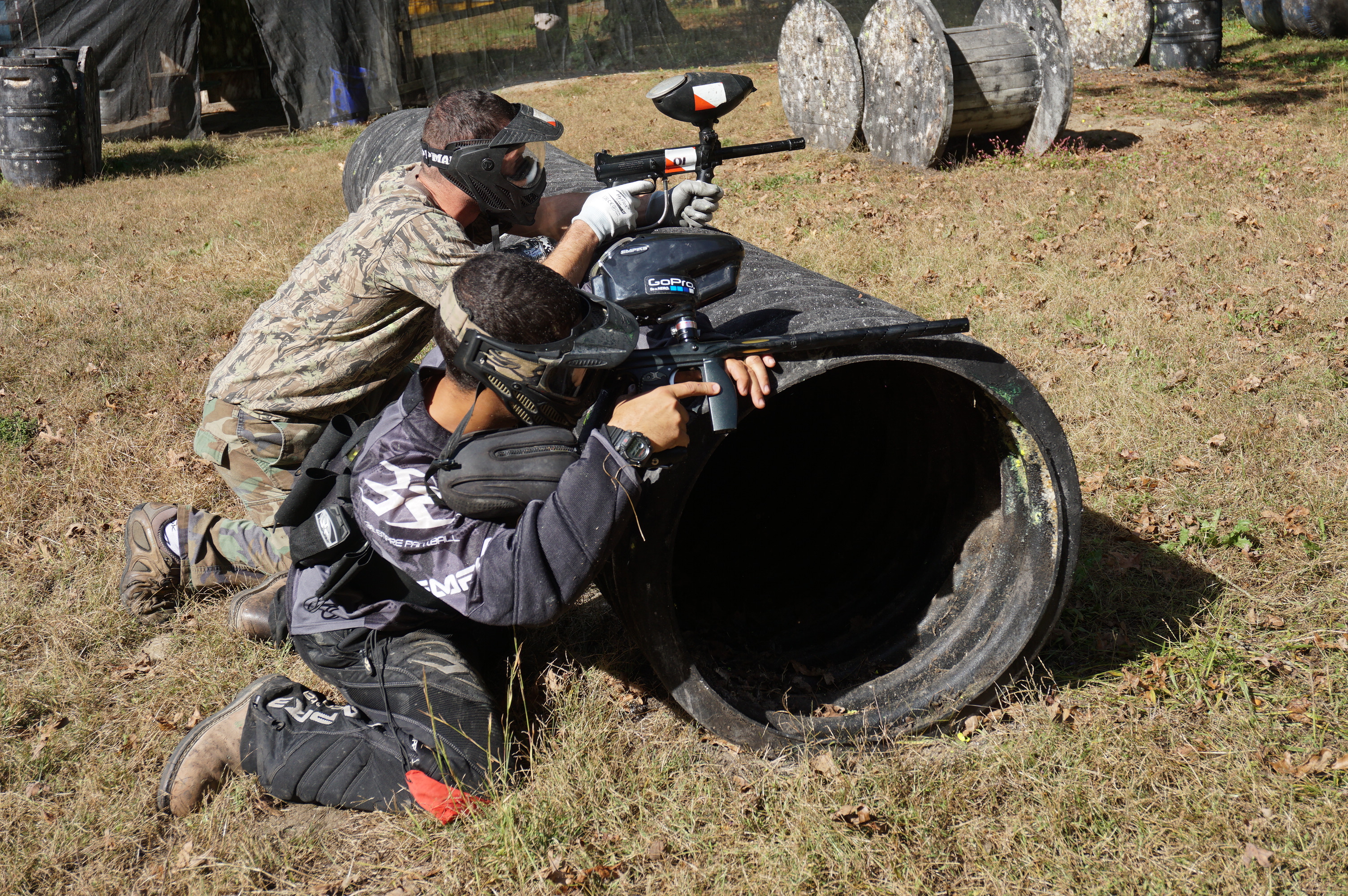 Your strategy will also be affected based on how large your team is. Take movement, as an example. If you have a lot of players, you can travel in groups so that teammates can help protect one another. However, if you have a small team, it is probably safer for each player to travel individually to cover more ground.
Larger teams also mean you have more opponents to eliminate. Your AC Paintball game can quickly become a game of numbers. A team of two doesn't have much chance of winning against a team of six. Therefore, you may want to use a strategy that works to eliminate as many opponents as quickly as possible.
Communication
Communication is also part of the strategy and you should keep this in mind. If you have a large group, you should come up with a system that makes it easier for everyone to communicate with each other. If even one person doesn't get the message, it can mess up the rest of your game plan.
With a small group, you have fewer people to worry about getting the message to, but it can also be more difficult to communicate at long distances. Unlike large groups, you don't have as many players who can drop what they are doing to focus on spreading a message to the other teammates.  Be sure to keep this in mind when choosing the size of your group and what AC Paintball field you choose.
Book Your AC Paintball Game Now!
Whether you decide to play with a small group or a large group, AC Paintball would be happy to host your game. Once you have your group organized, you can schedule your game here: https://acpaintball.com/schedule-paintball-game/. We look forward to seeing you and your group soon!