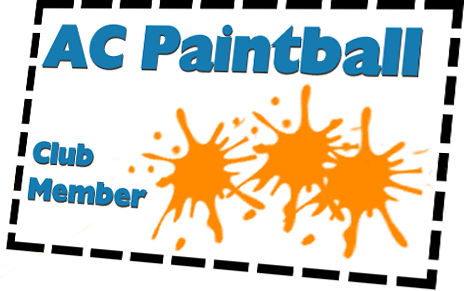 There's nothing more valuable to a paintball facility than loyal repeat customers. By getting to know players we can improve our fields, rules, rental gear, and overall experience. Basically, when a strong relationship is built between players and facility everybody wins!
We want to make playing at AC Paintball worth your while, which is why we have developed the AC Paintball Club. This easy-to-join club provides you with all kinds of perks and discounts flow a low yearly membership fee. The following are details for what you pay and what you get:
AC Paintball Club Yearly Membership Fee: $29.95
Perks of Being a Member:
* Lowest possible case pricing on all field paint
* 10% off all field admissions (not applicable to qualified group discounts)
Considering the low cost of membership being a part of the club pays for itself in very short order.
How to Apply for Club Membership
We thank you again for considering supporting AC Paintball. To become a member, simply fill out the form below and we will contact you on payment method as well as membership number (and any other details you might need).