Choosing a Paintball Marker That Complements Your Style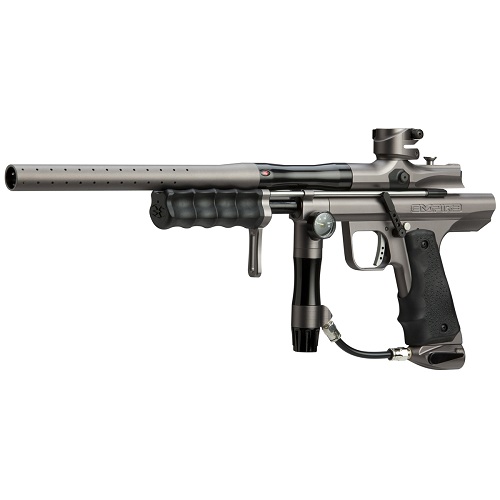 There are many different aspects to consider when choosing the marker you want to use for your AC Paintball game. This includes if you want to rent or buy your own gun, the game you are playing, what position you are playing, and more.
Yet, what if you are looking for a regular use marker and not just one you are going to use for a specific game or day? In this case, you should look for a marker that complements your style. How do you accomplish this? AC Paintball is here to help with these tips.
How Much Do You Like To Shoot?
Some players take their time to aim and shoot so they can conserve paintballs by hitting their target on the first shot. Other players prefer to take rapid shots. Unfortunately, some markers have more of a recoil. This affects where you have your marker aimed after the first shot is fired.
If you are someone who prefers to take multiple shots quickly, you will want to look for a marker that doesn't have as much of a recoil. However, if you enjoy trying to hit your target with a single shot, you may want to focus on other features such as distance, weight, and aesthetics.
Endurance Vs. Power
When you play paintball, do you move around the field a lot or do you stay in the same area? If you are always on the move, you will want to choose a lighter weight marker. This will help you endure carrying it around during lengthy games at AC Paintball.
If you are more of a sniper who likes to stay in the same area, you should focus on power. The marker may be a bit heavier, but it will be able to shoot more accurately at targets that are far away.
Aesthetics
Many players would love to have a flashy marker that they can show off to their friends. Yet, if you want to play in AC Paintball's wooded fields, a basic camouflage pattern or dark color will help you hide from your opponents.
If you prefer a fast-paced speedball game, though, you can go for a flashy marker. You can choose your favorite color or personalize it in a variety of ways to make it yours. You can also make an AC Paintball scenario paintball game more fun by customizing your marker to look more like the one your character uses.
Rules
There are many different types of paintball markers out there and different facilities have rules to regulate which ones you can use. At AC Paintball in southern New Jersey safety is a priority. The maximum velocity we allow is 280 fps and your marker cannot be fully automatic.
Price
One of the most important aspects players pay attention to is the price. If you plan on buying your own marker, it is a good idea to do some research and set a budget before making your purchase. It can be easy to get caught up in wanting to buy the best gun or overwhelmed by your options. Go to the store with a plan.
If you don't want to buy your own marker, AC Paintball offers two different models to rent. The first is the Tippmann Custom 98 Marker. The other option is a Valken V-Tac SW-1 Marker. Both of these models are $10 to rent at AC Paintball.
Need More Help? Talk to Your Friends at AC Paintball
If you need more help deciding which paintball marker to buy, your friends at AC Paintball would be happy to help. Both out staff members and regular players can give you some advice to send you in the right direction.